The Eye of Power Spinner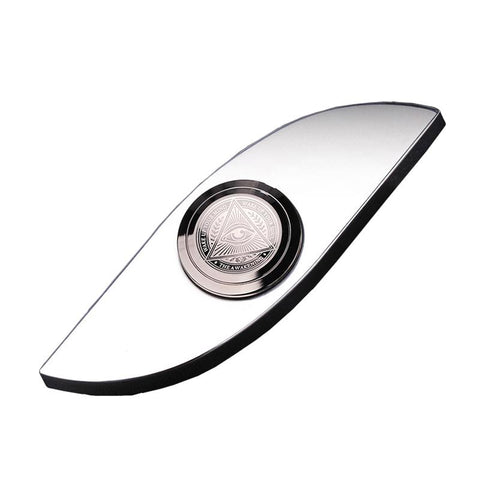 Description:

Product Name: The Eye of Power Spinner
Product size: 52 * 17.2mm (diameter * height)
Product weight: about 152 grams
Product material: 304 stainless steel
Features:
1. Relieve stress and improve focus.
2. Our dynamic fingertip spinner—— miniature size, perfect for everyday carrying.
3. It can relieve anxiety or kill time by simply squeezing, popping, and flipping. Sensory toys can be reused and washed.
Product Packaging:
1 * The Eye of Power Spinner
How to use:
1. Grasp either side of the center with thumb and middle finger, then rotate it with the other hand.
2. You can use your index finger to close to the center to pause or control the deceleration, but please pay attention to the high-speed rotation of the outermost edge.
3. One-handed use will give you the feeling of dancing at your fingertips.