Neuro controller, Neurocontroller for Anxiety, Handheld Sleep Aid Device Sleep Aids for Adults Improved Sleep Anxiety Relief Relief Stress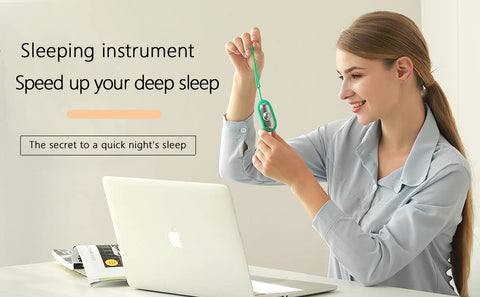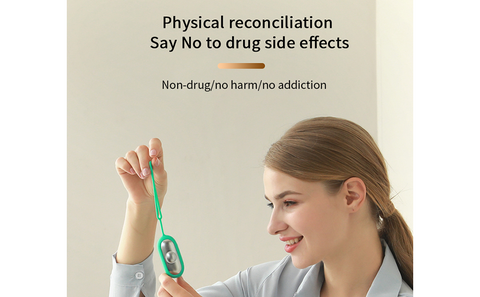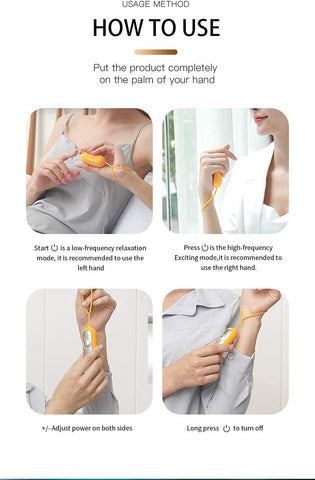 【 sleep aid machine】This sleep instrument mainly helps people with insufficient sleep and poor psychological quality to fall asleep as soon as possible. At the same time, it has the functions of relieving migraine, relieving anxiety and releasing stress. It is small but powerful.

【anxiety relief items】Sleep principleMicrocurrent stimulates neurotransmitters in the cerebral cortex to regulate mood and thus promote sleep. With this product, the hands can be properly stimulated so that anxiety can be relieved with the same hand and brain frequency. Stay away from drugs, stimulate acupoints, promote relaxation and release stress, and make you sleep peacefully.

【Simple and Stylish】Lightweight and portable, easy to operate. Light weight, small size, USB charging speed, easy to use, two available operating modes, low-frequency decompression mode and high-frequency inspire mode, just press the power button to adjust the mode, press + /-to increase or decrease the intensity. Multi-scene use.

【Usage scenarios】Can be used in the office, home and business trips, 15 minutes a day can moderately relieve headaches, help you get rid of insomnia, anxiety, sleep problems, and help you get a good night's sleep.

【Holiday gift】Do you often have trouble falling asleep and waking up? you should try something new to make some changes. Using this product, you can help you fall asleep faster and relax completely during sleep. For friends with sleep problems, sleep device this is a good gift.